SPOILERS AHEAD, READ AT YOUR OWN DISCRETION!
If you haven't played Mystic Messenger completely, you might read something that will reveal to you the complete story of the game. So please pay attention!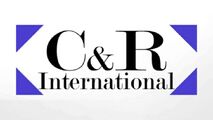 C&R International is a conglomerate company founded by Chairman Han during an unknown time. Jumin Han's father, Chairman Han, is the current chairman of the company, and if anything were to happen to him, Jumin would take over. C&R is a large and successful company which is preoccupied in many different departments such as fashion, banks, pharmaceuticals, and etc. According to Jumin, the company mainly focuses on exports and has no interest in competing with local small businesses.
This company is prominently featured in Jumin's route.
Members
Intelligence Unit
Jumin created this unit and made Jaehee the head of the unit. In emergency situations, the unit is to follow Seven's instructions and if Seven becomes incapacitated, protocol dictates command to MC.
Trivia
C&R International is most likely a parody of Korea's C&R Tech, Co., Ltd.
According to Jumin and Jaehee's business card, the address of the office is 46F 102 S Cherry st., Cinnamon District, Seoul, South Korea.

In a conversation, it is stated by Jumin that the building is the tallest in the city.

Echo Girl has modeled for one of their departments and knows Jumin because of this.